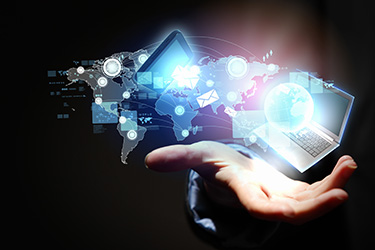 Create a support plan that suits your needs as well as your budget  through our guided process.  We can manage maintenance and administration, enforce policy and security, provide assistance, and monitor your systems to the degree that you require under a service plan designed just for you.  These services are designed to provide strong background support remotely to minimize disruption to your operations.  Customers with an active service subscription may receive priority and emergency on-site service when required by placing us on retainer.  As a courtesy in case of emergency for customers adhering to an off-site backup policy we maintain the server capacity and security level necessary to host customer data and deploy customer softwares over VPN on a temporary basis.
I.T. Policy & Planning
Choose from supportable options to create a policy for us to follow whether it be:  network security,  sharing permissions, computer security and login, software updates, backup and disaster recovery, or communications management.
Process & Compliance
We apply the Microsoft Core Infrastructure Optimization Model where possible and force compliance to company policies as strictly as you choose.  By ensuring that your work flow follows the path that you choose and providing the level of centralized automation that your systems will allow, your business will operate as efficiently as it can.
Proactive or Scheduled Monitoring
Daily, weekly, monthly, or constant monitoring of computer system health, anti-virus, backups , system security, network security and intrusion protection systems can be provided on supported platforms according to your needs.
Helpdesk and Remote Support
Organized service systems allow your users to create support tickets for technical issues or computer assistance that can be addressed via remote support.  Frequent problems are well documented in our search-able knowledge-base so that they can be referenced at any time.
Priority On-Site Service
Customers requiring emergency intervention can keep us on retainer for immediate on-site intervention.