Any problem not related to your internet access can be solved remotely.  Save money on trip fees for simple problems.  Remove the need for costly on-site time running scans and waiting on downloads by allowing your remote technician to disconnect and resume at a later time.  We support 3 different remote support methods so that you can choose which best suits your needs.
INSTANT SUPPORT

Create an account, log in and click the support tool and send us a request to connect.  You can schedule a session with us, or have us connect on demand by giving us a call.  Instant support is typically the best method for individuals and mobile users not connected to a business network.  This service is available for Windows, Mac, and Linux.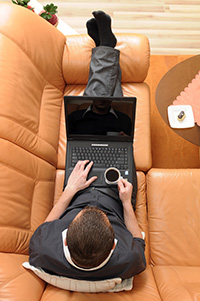 REMOTE DESKTOP
This method is available to connect to any computer running Microsoft Windows (2000, XP, 7, 8, Server) Professional or higher.  It is built in and can be easily configured on any supported system.  
Computers running Mac and Linux can be used to control a computer running Microsoft Remote Desktop Services.  It is reliable and completely takes over the computer being controlled so that the computer can be securely used without anyone else seeing the screen.  It is ideal for work from home, connections to servers, and business administrative support. 
We recommend that any computer with Remote Desktop connections allowed be secured behind a supported firewall.
INFRASTRUCTURE SUPPORT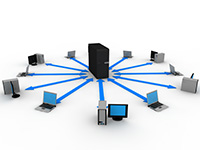 Ideal for business networks, this method can provide support on demand or as scheduled for any computer connected to your network.  We can run maintenance in the background without interrupting the user, silently install software and updates, and track computer usage and health information.